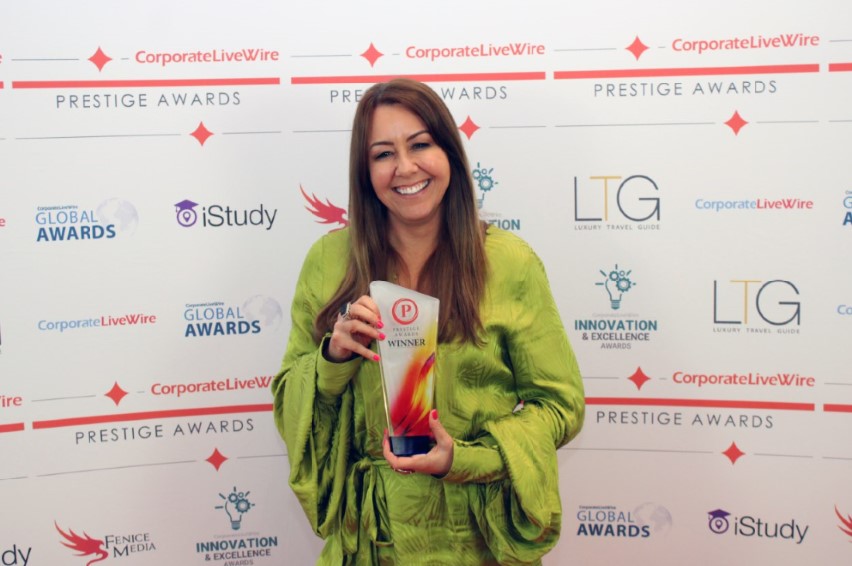 Welcome to the Prestige Award Reviews page, feel free to contribute on Google Reviews. 
The Prestige Awards were launched to celebrate the small to medium-sized businesses and individuals that consistently offer excellent products and services to their local communities. 
The Prestige Awards team conduct extensive research to identify the major cities and regions around the world with a vibrant SME community and independent business scene. 
The judging panel base their decisions upon areas such as service excellence, quality of the product/service provided, innovative practices, value, ethical or sustainable methods of working, as well as consistency in performance. 
The winners selected are those who can best demonstrate their strengths in these areas. 
All winners are featured in our Prestige Awards Magazine, published both digitally and in print, which is circulated to our subscribers.
Here are some words from our well-deserved winners …
We attended the Prestige Awards in South Wales recently having won best carpet cleaning services in South Wales. The overall experience and 5 star venue were absolutely fantastic. We were greeted, informed of the proceedings and also had a free bar. After having our free photo shoot we also given another free photo shoot for my young daughter all of which was complimentary. A great award ceremony so well done to the organisers.
Chris Walters
We were very grateful to be invited to the 2021 Prestige Award Event, it was a great honour and we thoroughly enjoyed ourselves. Fenice Media and the Prestige Awards team looked after us and made the whole experience a real pleasure. If we're nominated again we'll definitely be back next year!
Benjamin Poole
Highly experienced team. I'm so grateful to the amount of support and patience the team showed to me. I'm also thankful and proud of the award winning. None of this could happen without the Prestige Awards team. Thank you very much
Dune Candles
It's been my first time dealing with Fenice Media since they approached me about entering the Irish Prestige Awards and I have to say I've had such a positive experience. They are extremely helpful and customer service is excellent. So much so I've booked my flights to go to the UK to attend the Prestige Awards event in November and I'm so looking forward to meeting the guys I've been dealing with. I've no doubt it will be as professional as they run their business. Well done guys and look forward to meeting you!
Thereasa Arcari
Attended the Prestige Awards, Scotland at the Norton House Hotel, to receive our award win for Digital Media Marketing Agency Of The Year 2021/2022. Complimentary bar, framed photo & digital certificate. Enjoyed the complimentary bar at the event. Staff were all superb throughout. Very experienced, professional and friendly. Had a fab time. And sincerely thank you! From CDM (Corrie D Marketing) Team.
Been a great experience receiving an accolade for all our hard work building up our own company over the past 5 years, and the Prestige Awards are a great company to deal with – very well organised. The awards are a fun way to show customers that we really are as good as our reviews say so!
First Class service from Fenice Media Ltd. You're in safe hands!
David Diamond
Being presented with a business prize at the Scottish Prestige Awards was an amazing experience. The venue was fantastic, and the staff members were all incredibly friendly, knowledgeable and professional. It really was an honour to have had our award conferred in person by Osmaan Mahmood, the CEO and founder of Fenice Media, and the photoshoot was brilliantly organised. Nobody could have asked for a better awards event than this one.
Julie Christie
I had a very positive experience working with Fenice Media Ltd. They are a team of highly qualified experts. Our communication was quick, clear, smooth. No confusion, no misunderstanding. They provided me with whatever assistance I needed, and all my questions were answered very well. Highly recommended!
My special thanks go to Jacob Brown, Joseph Richmond, Jake Powers and Emma Burrows. It was my pleasure to make your acquaintance and cooperate with you. I look forward to continuing our excellent cooperation in future!
Anna Azarova
I've had a very positive experience collaborating with Fenice Media LTD. Friendly staff and quality services, offering ongoing support when needed. Wishing you best of luck in all you do!
Amalia Badescu
We have been collaborating with Fenice Media and we have had a great experience working with their team. Their Corporate LiveWire platform offers very interesting insights. We were also very pleased to contribute to the number of Virtual Roundtables on legal topics. We have been impressed by the professionalism of Jake Powers and Joseph Richmond and the editing process to achieve the publication of articles of the highest quality. In view of this experience, we look forward to continuing to working with Fenice Media.
Mélanie Bruneau